Donate to Perform 4 Purpose!
Click the link below to donate to Perform 4 Purpose programs.
Enter the amount you wish to donate
Perform 4 Purpose Sponsors:
We would like to send a HUGE thank you out to all of our corporate  and individual sponsors! 
It is because of you that we are able to fund our programs, and help our children and community one performance at a time!
2023 INDIVIDUAL SPONSORS:
Legendary Corporate Sponsors ($1,000+):
BorgWarner Morse Systems

City of Auburn
Columbian Foundation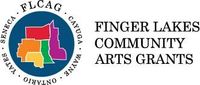 Groton Public Library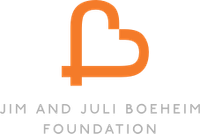 Speno Music
Stanley W. Metcalf Foundation

Hall of Fame Corporate Sponsors ($500-$999):
Grammy Winner Corporate Sponsors ($200-$499):
Cayuga Waterfront Festival
Hospice of the Finger Lakes
Sweinfurth Memorial Art Center
St. Albert the Great Academy
Headliner Corporate Sponsors ($150-$199):
Guest Star Corporate Sponsors ($100-$149):
Opening Act Sponsors ($50-$99):
First National Bank of Groton
Roadies ($25-$49):
Legendary Sponsors ($1,000+):
Dave & Patti Morabito
Hall of Fame Sponsors ($500-$999):
Grammy Winner Sponsors ($200-$499):
The Minturn Family
Headliner Sponsors ($150-$199):
Terry & Connie Patti
Guest Star Sponsors ($100-$149):
 Katherine & Robert Davia
Claire Rusin
Michael Trapani
Opening Act Sponsors ($50-$99):
Mary Bauso
Philip & Ann Bauso
Philip & Nicolena Bauso
Joe Brechue
Ned & Donna Murphy and Family
Marilyn Strock
Roadies Sponsors ($25-$49):
William Cowmey
Glenn & Donna Fletcher
JD Pabis